Overview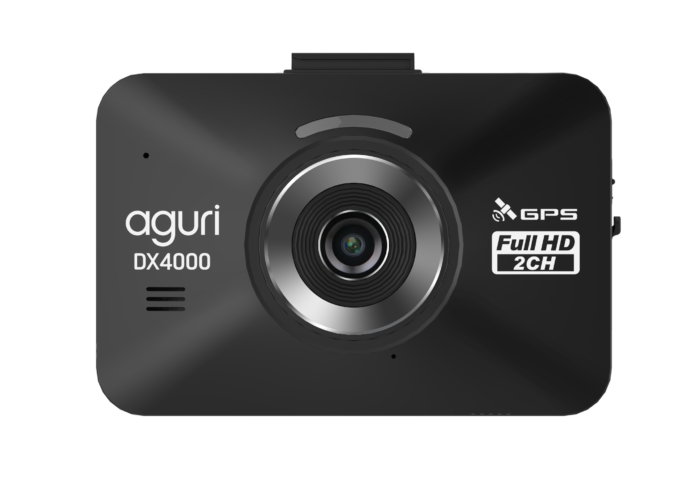 The eye-witness that never blinks.
The Aguri DX4000 incorporates an HD video recorder with and a 16GB SD card. It keeps on recording, night and day, offering unparalleled protection and piece of mind. Never miss a thing with it's 150 degree super-wide angle lens and built-in GPS antenna, tracking every journey, enabling you to pin-point the exact location of any accident or event and confirming the exact time and date of the offence.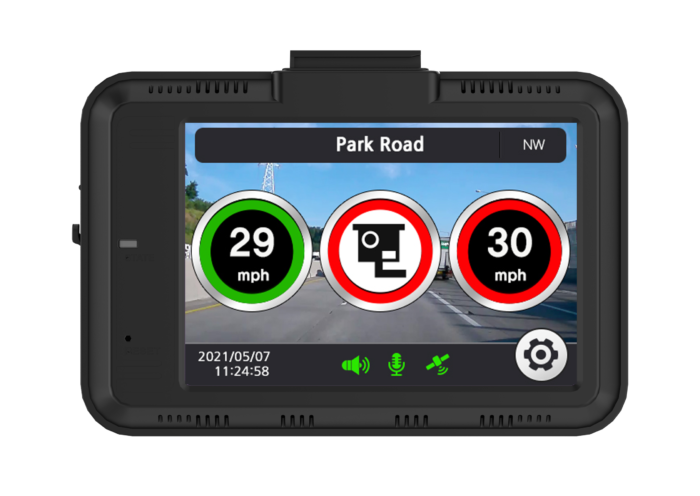 Ready to go. Works straight out of the box.
Aguri DX4000 Drive Assist car dash cam is really simple to install and is easily transferable from vehicle to vehicle. It will automatically start recording, looking for speed traps and displaying the speed limits of every road as soon as you switch it on.
Dx4000 will display the speed limit of every road you drive on and will alert you if you exceed the speed limit and when the speed limit changes, as well as alerting you to all types of speed traps and 1000's of locations where mobile speed traps are frequently used.
Aguri DX4000 can be used in any type of vehicle – car, truck, motorhome, coach or bus or even when towing a trailer or caravan.  Simply select the vehicle you are driving and the weight if applicable, and DX4000 will display the correct speed limit for your vehicle!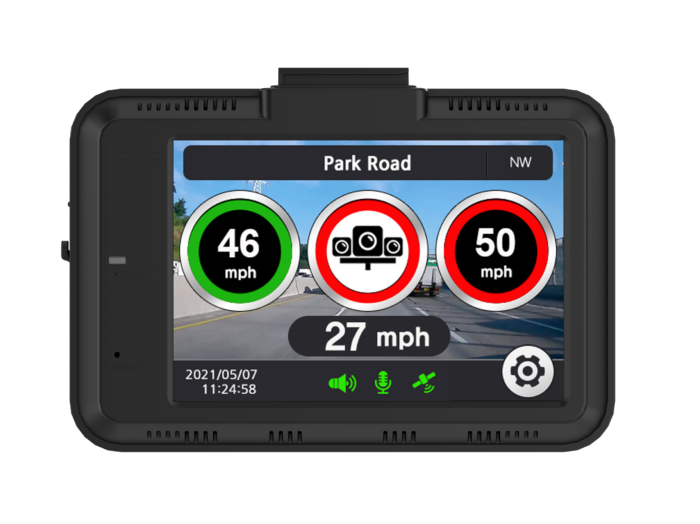 No more speeding tickets, with FREE speed trap updates for life.
DX4000 Drive Assist comes preloaded with the latest version of the Aguri Speedshield speed trap database, so you can start using it straight out of the box. The Speedshield speed trap database is one of the most comprehensive around, providing advance detection of all types of speed traps including Gatso, Truvelo, SPECs average speed traps, HADECS 3 Smart motorway cameras plus 1000's of locations where mobile speed traps and laser guns are commonly used. Speedshield provides effective cover across Western and Eastern Europe and is completely free. PC & Mac compatible with no subscription charges and no download fees.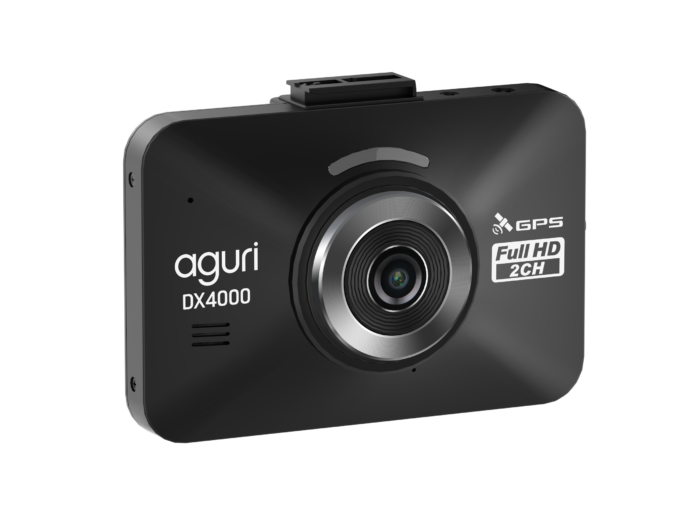 Prove what really happened with instant playback.
Aguri DX4000 Drive Assist incorporates an impressive full colour 3.5″ Touchscreen LCD, enabling you to instantly review any video recorded right there at the scene of the event. Plus, if you want to review your video and GPS tracking data in more detail later on, you can with the PC video player available to download from this website.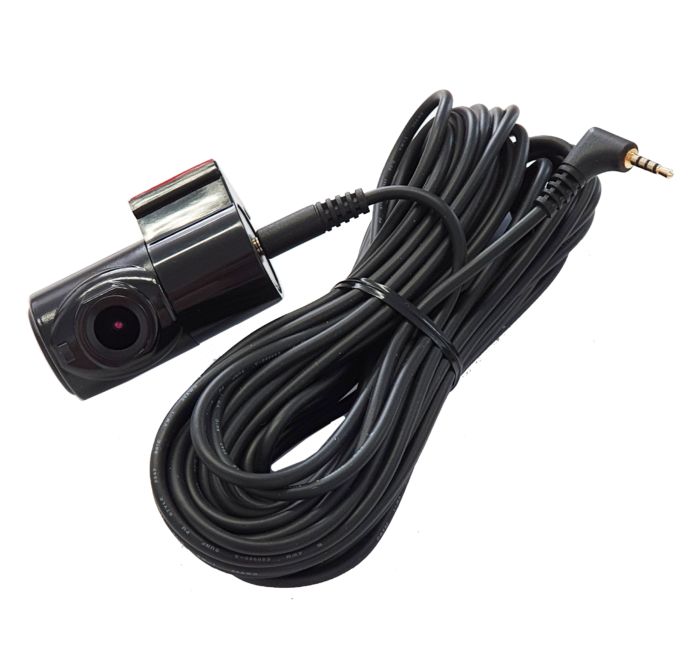 Front and rear dash cam protection including full HD rear facing camera
Make sure you don't miss a thing – front or back – with the DX4000 Drive Assist rear facing camera. Ultra-compact, the DX4000 rear facing camera measures only 50mm x 27mm x 27mm and comes with a 7m cable long enough to  install in just about any vehicle.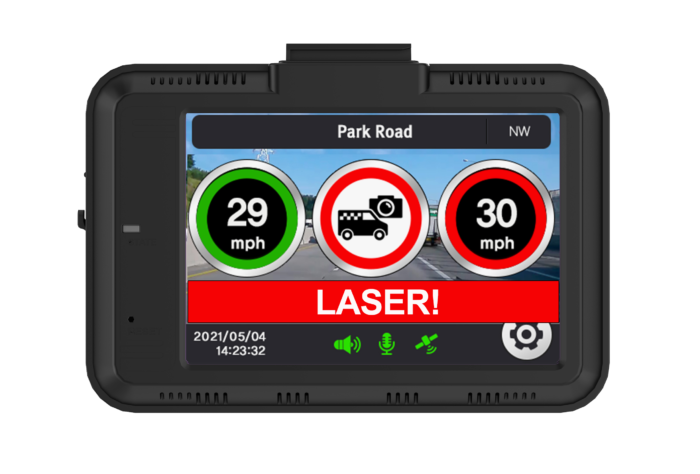 What our customers are saying…
"Excellent piece of equipment, very high tech but extremely easy to use, first time I've tried Aguri products but if this is the standard of camera at the price then I will most definitely be recommending them to family and friends!"
Mr Ian Harrison