Overview
Be the envy of your neighbours with the Aguri T20V Cordless Power Hedge Trimmer. The ultimate in cordless hedge trimming on the go.
Regularly trimming your hedges and bushes helps keep them thick and luscious, but using a traditional hedge trimmer with a long, trailing cable can often feel like a chore.  The Aguri T20V Cordless Hedge Trimmer comes with a powerful 20V 2.0Ah Li-ion rechargeable battery with up to 25 minutes run time, so with no trailing cables, you can move around your garden with ease.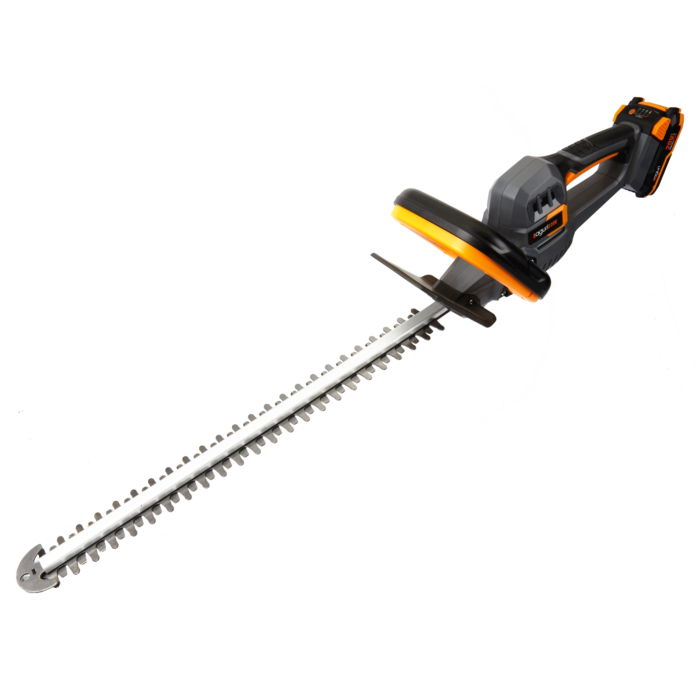 Cordless Convenience!
The Aguri T20V may only weigh 2.5kg including the battery, but don't be fooled, it's quiet but powerful motor and long 510mm cutting blade makes keeping your garden looking pristine easy. It's precision cutting blades will power through hedges, cutting cleanly through stems which will re-grow and thicken out, creating a beautiful and luscious foliage.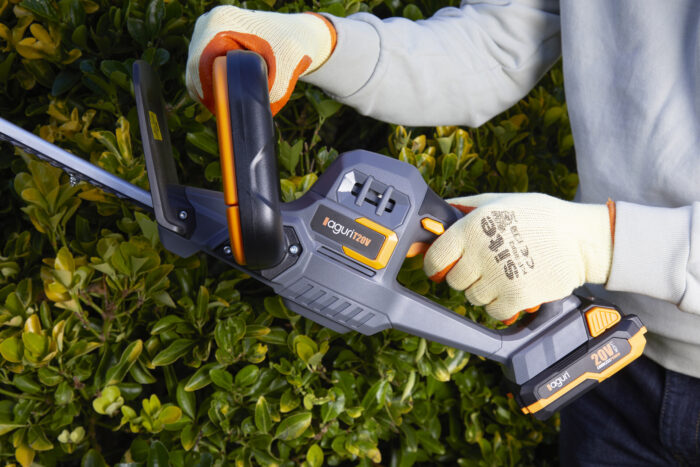 Super-lightweight & Compact!
Aguri cordless hedge trimmers aren't just good at the tough stuff though, their lightweight design and manoeuvrability make them perfect for styling and maintaining low box hedges, feature plants and statement trees, so why not impress your neighbours with your topiary skills?