Overview
Eliminate harmful and dangerous air pollution, viruses, bacteria and allergens in as little as 20 minutes!
The P90 Air Purifier is super quick and easy to use with it's touch sensitive control panel. One light tap of the power button sets the purifier in action and it can clean the air of an averaged size room in as little as 20 minutes.
Perfect for Hay-fever sufferers with Active 3-Stage filtration system
The pre-filter catches dust, pet hair and small insects whilst the active carbon filter rids the air of odours. Finally, the HEPA 13 filter sees off pollen, reducing the affects of hay fever, plus all types of harmful and dangerous viruses and bacteria.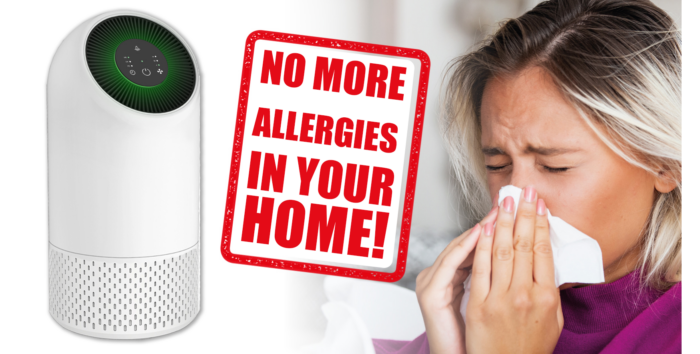 Say goodbye to indoor air pollution and get clean, safe and healthy air!
The Aguri P90 Air Purifier measures only 19cm wide by 40cm high but is highly effective. It's 3-stage filtration system, including a HEPA 13 filter, will effectively remove 99.95% of ultra-fine particles as small as 0.003um including dangerous air pollution, viruses and bacteria, pollen and other allergens such as pet dander and mold spores, plus gases, dust, odours and smoke.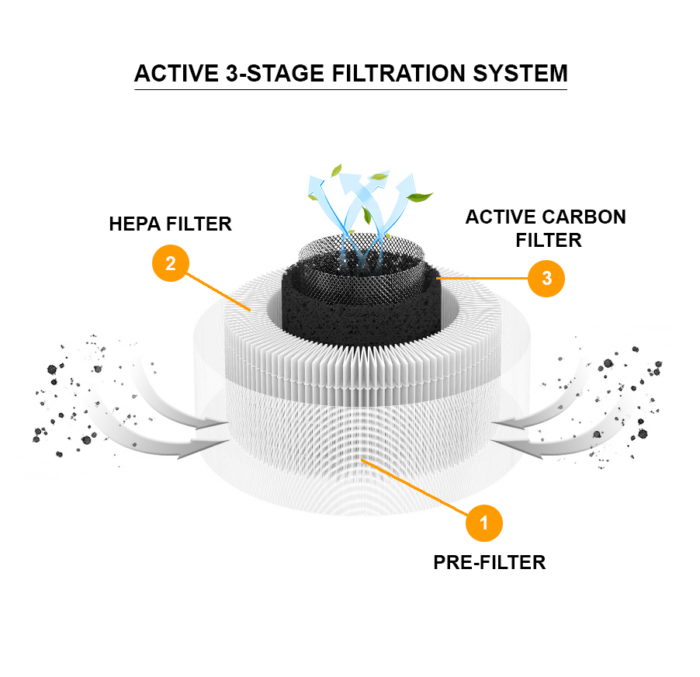 Quietly effective and energy efficient!
P90 incorporates a low power, remarkably quiet fan suitable for use in any environment, day or night. Choose between three different fan speeds, low, medium and high plus two different LED night light modes. It's energy saving low power motor makes the P90 Air Purifier cost effective to use, even over long periods and includes an automatic power-off timer that can be set to 2, 4 or 6 hours for maximum energy efficiency.