Overview
High pressure cleaning anywhere there is a source of water
Power Clean P40 Max will work from a standard garden hose, but for added convenience it can also be used wherever there is a source of fresh water such as a bucket, bottle or even a stream or pond. And with 2 x 4.0Ah batteries, you now get twice the run time!
Use Power Clean P40 Max to wash just about anything. With up to 20x the pressure of a normal hose, it's perfect for cleaning all types of vehicles including cars, vans, motorhomes, caravans and trucks. P40 Max can be used around the home as well as to clean garden furniture, paths and patios, BBQs, bikes, camping and watersports equipment, even boats!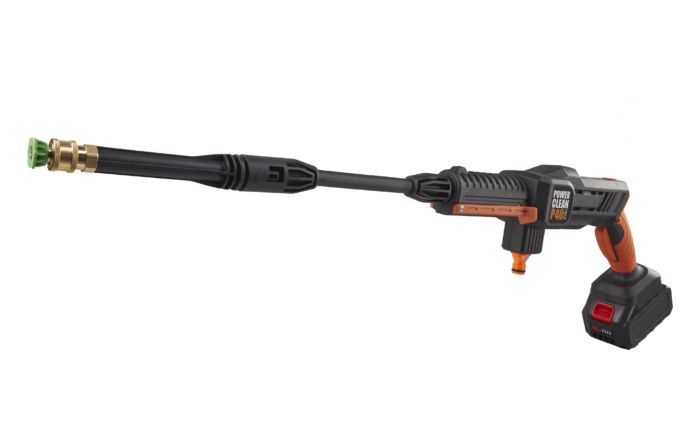 Clean anything, anywhere!
Cars and vans
Motorhomes and caravans
Trucks, buses and coaches
Bikes and motorbikes
Garden furniture and BBQs
Paths and Patios
Doors, windows and window sills
Camping and sports equipment
Boats and water sports equipment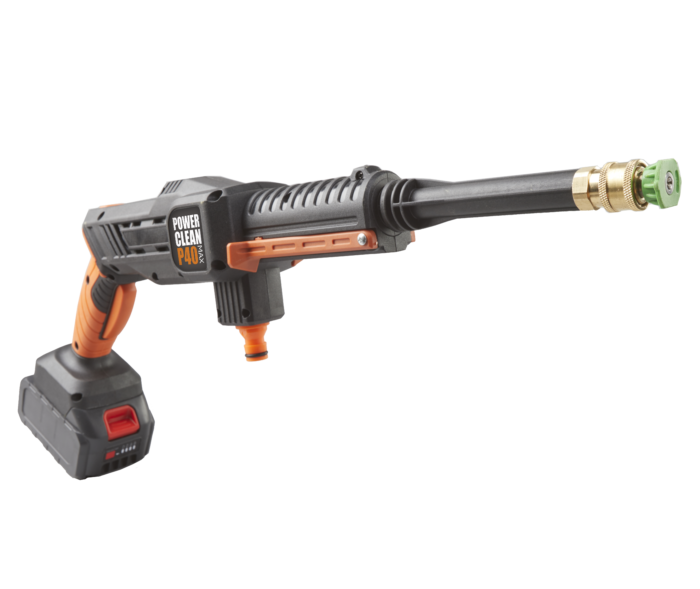 What our customers are saying…
"Power washer came today! Easy to set up! Very impressed! Tested with bucket! And got all the green moss off stone walls! Will be washing my car, bike, van and caravan with this little beauty! Plenty of battery! I used 3 buckets and still plenty life in the battery! So all good!"
Leslie Noble