Overview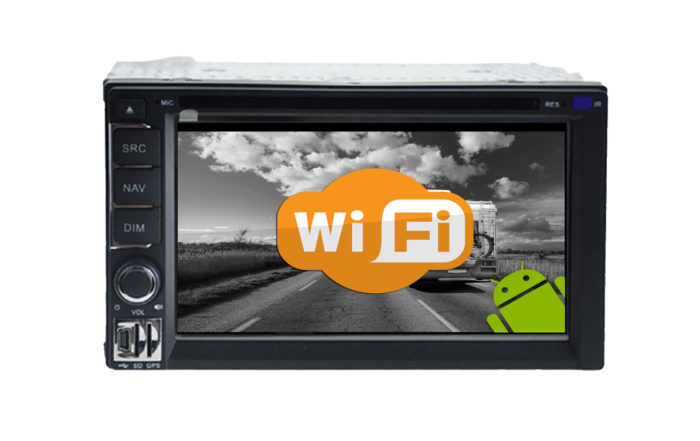 Free Wireless Map Updates.
Aguri Car GT7000M comes preloaded with Full UK & European mapping as standard with Free map updates for life. Not only that, GT7000M includes built-in Wi-Fi so all map and speed trap updates can be downloaded and installed wirelessly.
Free Live Digital Traffic.
Aguri Car GT7000M comes with premium Live Digital Traffic services. Simply pair an Android Smart Phone or iPhone with your GT7000M and receive up to the minute, live digital traffic information including traffic flow and on the road incidents such as accidents and road closures. Traffic on your route? Aguri Car will route around it, ensuring you get to your destination on time.
Please note that if used for 8hrs a day, 20 days a month, Live Digital Traffic services will use approximately 400MB of data when paired with your Smart Phone or iPhone.
Requires internet connection via the Aguri GT7000M's built-in Wi-Fi or connection via an internet enabled Smart Phone or iPhone.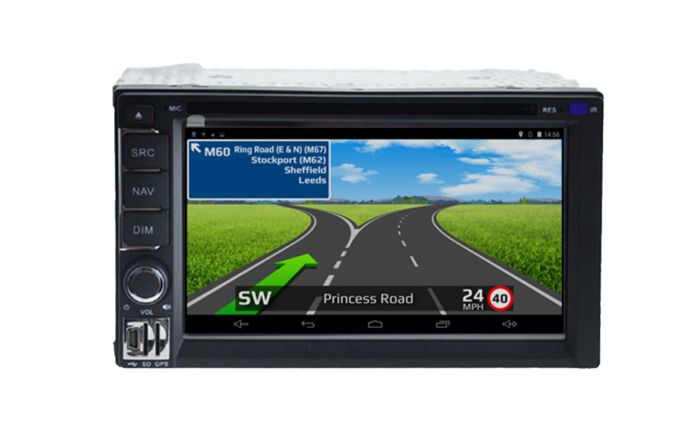 Your passport to a trouble free journey.
Our unique routing software is further enhanced with Junction view and Lane view software, giving you clear, advanced warning of approaching junctions and the most appropriate lanes to take, ensuring you get to your destination safely.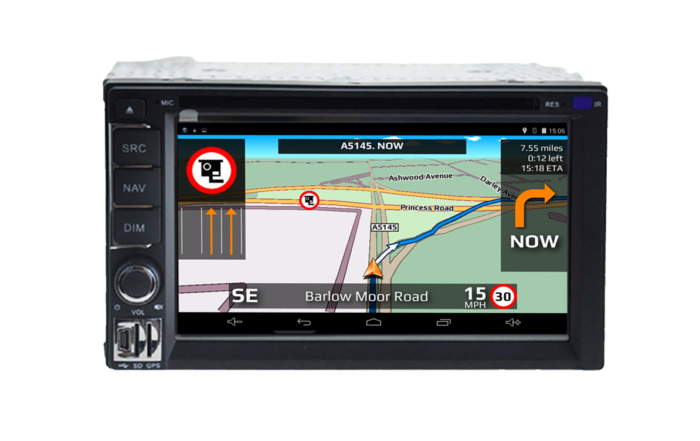 No more speeding tickets with FREE updates for life.
Aguri GT7000M comes preloaded with the latest version of the Aguri Speedshield speed trap database. The Speedshield speed trap database is one of the most comprehensive around, providing advance detection of all types of speed traps including Gatso, Truvelo, HADECS3, Smart Motorway Cameras and SPECs average speed traps, plus 1000's of locations where mobile speed traps and laser guns are commonly used. Speedshield provides effective cover across all of Europe and is completely free with no subscription charges and no download fees.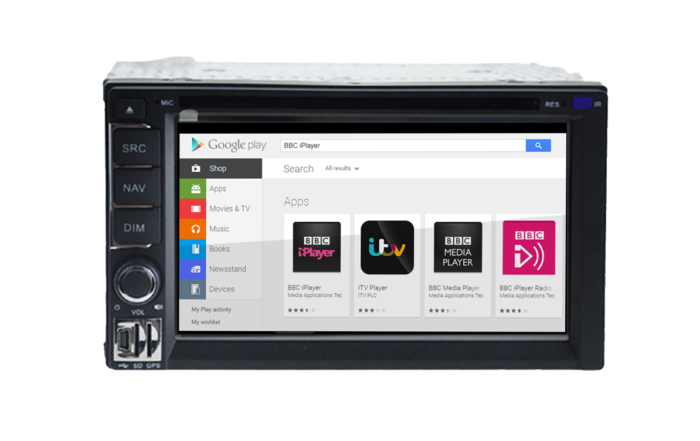 The power of Android on a built-in Multi-Media system.
The Aguri GT7000M is like having a Tablet built in to your vehicle and is packed with features giving you access to hundreds of thousands of Apps from the Google Play store. Simply connect Aguri GT7000M to an internet enabled Wi-Fi connection and download your favourite Apps such as BBC iPlayer, ITV Player, BBC Sport and Yelp. Watch your favourite TV programmes or films or read your favourite newspaper, the possibilities are endless.
Internet connectivity with Google Search.
Now includes Google Search, giving you access to more content and even more possibilities than any other sat nav. Looking for somewhere to stop? Need to confirm an address? The power of the internet at your finger-tips. No other satellite navigation system offers more.
Requires internet connection via Aguri Car's built-in Wi-Fi or connection to a Smart Phone or iPhone with mobile data connection.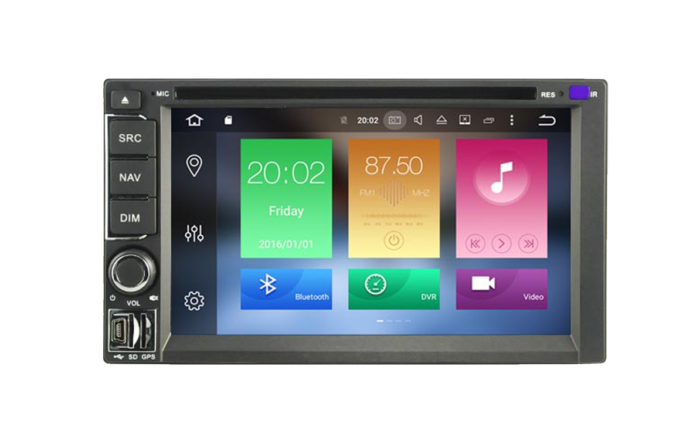 Feature rich Multi-Media system.
Aguri GT7000M is packed with features including a built-in CD/DVD player, FM/AM Radio and Bluetooth A2DP music streaming. Plus, the GT7000M is also compatible with an extensive range of additional accessories including DAB radio, High-Definition Dash Cam and a choice of Reversing cameras.
Bluetooth Hands-free calling.
Full feature Bluetooth Hands-free calling including full phonebook function with name search plus caller name or number ID, dialled calls, and missed calls