Overview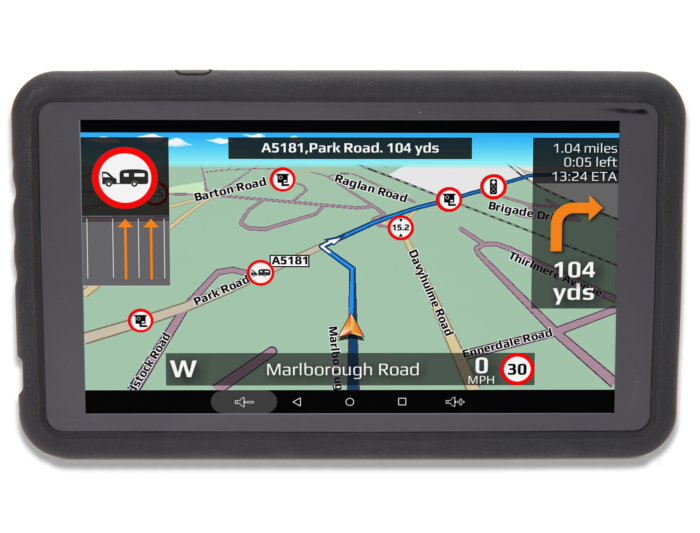 Your new favourite motorhome and caravan navigation system.
The Aguri Motorhome & Caravan RV750 DVR TV satellite navigation system has been developed using premium software techniques to create intelligent and trustworthy routes for motorhomes and caravans. Simply enter the attributes of your vehicle and Aguri's specialist navigation software will route you avoiding low bridges, weight and width restrictions plus many other hazards. Our intelligent routing software is further enhanced with junction view and lane view software, giving you clear, advanced warning of approaching junctions and the most appropriate lanes to take, ensuring you get to your destination safely.
Your passport to a trouble free journey.
Aguri Motorhome & Caravan comes with an amazing list of Motorhome and Caravan Specialist points of interest already pre-loaded. Over 30,000 caravan sites, campsites and motorhome stopover locations are included as standard. Everything you need pre-installed and ready to go.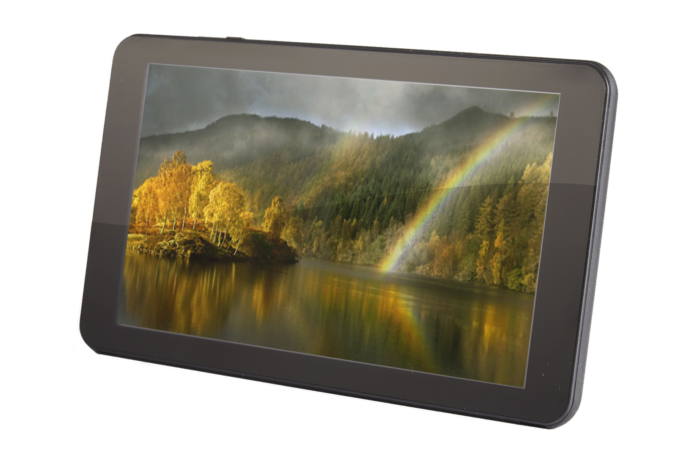 Built-in DVB-T2 Digital Freeview TV.
DVB-T2 is the world's most advanced digital terrestrial television (DTT) system. Take a break from driving and watch your favourite TV channels for free, anywhere there is a Digital TV reception. Freeview TV now provides access to over 100 TV and Radio channels and all with no subscription or data charges!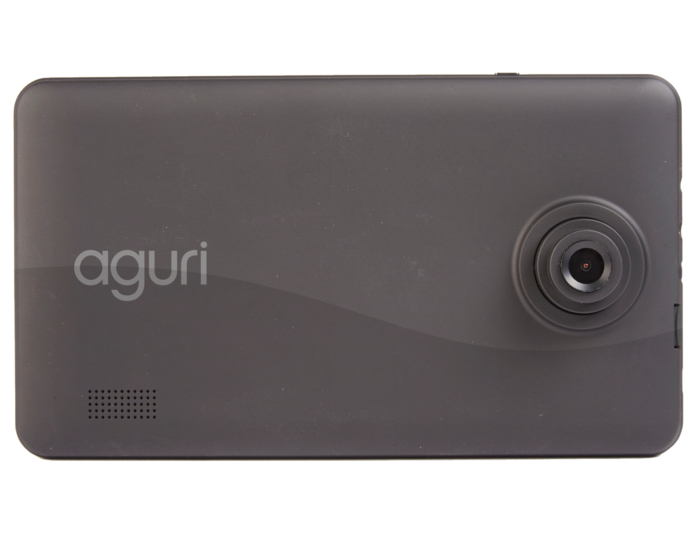 Built-in High Definition dash cam.
Prove what really happened with the RV750's built-in, high-definition, DVR dash cam that works day and night, offering unparalleled protection and security.  The RV750's built-in 150 degree wide-angle lens and GPS antenna will monitor your every move, enabling you to pin-point the exact location of any accident or event plus the precise time and date of any offence. Aguri RV750 will automatically save all video and GPS data to the 8GB SD card included, which can be reviewed at any time on the large full colour 7" LCD.
Ready to go! Motorhome & Caravan works straight out of the box.
The Aguri RV750 DVR TV satellite navigation system comes pre-loaded with full UK and European specialist motorhome and caravan street level mapping, so it's ready to go straight out of the box. Plus, all Motorhome & Caravan products come with Free lifetime map updates.
Total cover available includes:
UK, Ireland, France, Spain, Portugal, Italy, Austria, Switzerland, Belgium, Luxembourg, Netherlands, Germany, Denmark, Norway, Sweden, Finland, Poland, Estonia, Lithuania, Czech Republic, Latvia, Liechtenstein, Hungary, Romania, Slovakia, Slovenia, Serbia, Montenegro, Croatia, Turkey, Greece, Albania, Bosnia & Herzegovina, Bulgaria, F.Yugoslavia, Republic of Macedonia, Russia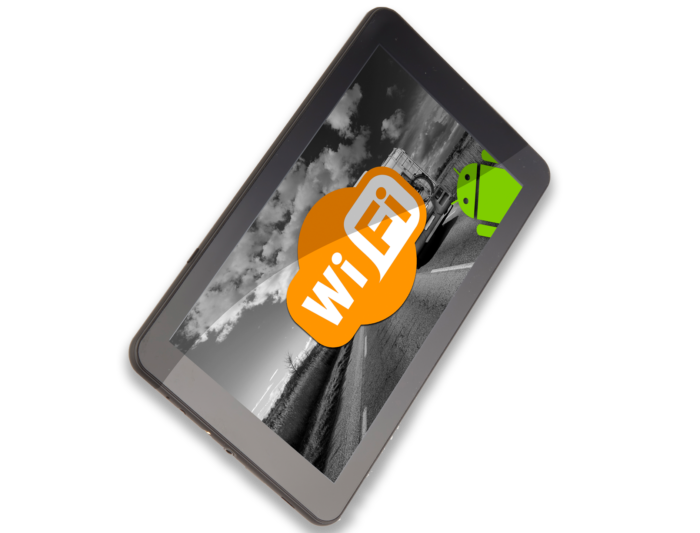 Free Wireless Map Updates.
Aguri Motorhome & CaravanRV750 DVR TV comes preloaded with full UK and European mapping as standard with Free map updates for life. Not only that, RV750 includes built-in Wi-Fi so all map and speed trap updates can be downloaded and installed on your device wirelessly without the need for a PC or Mac.
Free Live Digital Traffic.
Aguri RV750 comes with premium Live Digital Traffic services. Simply pair an Android Smart Phone or iPhonewith your RV750 and receive up to the minute, live digital traffic information including traffic flow and on the road incidents such as accidents and road closures. Traffic on your route? Motorhome & Caravan will route around it, ensuring you get to your destination on time.
Please note that if used for 8hrs a day, 20 days a month, Live Digital Traffic services will use approximately 400MB of data when paired with your Smart Phone or iPhone.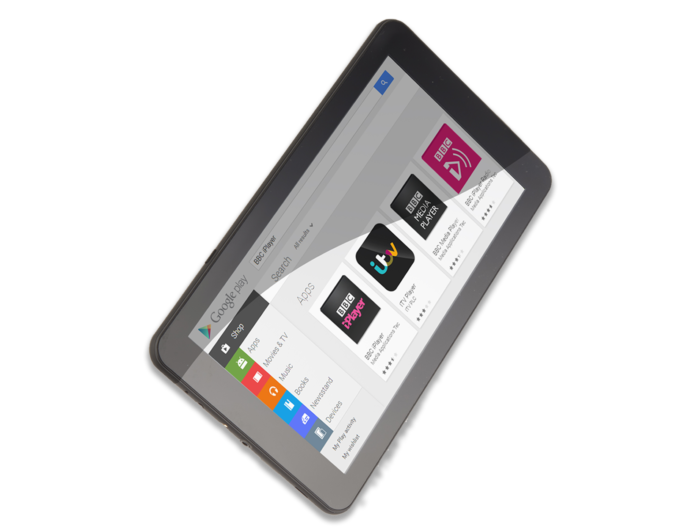 Android Operating System.
Aguri Motorhome & Caravan is much more than just a sat nav. The RV750 DVR TV combines specialist motorhome and caravan satellite navigation software with Android providing easy access to hundreds of thousands of Apps from the Google Play store. Simply connect Aguri RV750 to an internet enabled Wi-Fi connection and download your favourite Apps including The Camping & Caravanning Club SiteSeeker App, ACSI, BordAtlas, Camperstop, Pro Mobile Mobil Life and AA C&C Guide…
Plus,you can also download Apps such as BBC iPlayer, ITV Player, BBC Sport and Yelp.Watch your favourite TV programmes or films, play your favourite games or read your favourite newspaper, the possibilities are endless.
Requires internet connection via Motorhome & Caravan's built-in Wi-Fi or connection to a Smart Phone or iPhone with mobile data connection.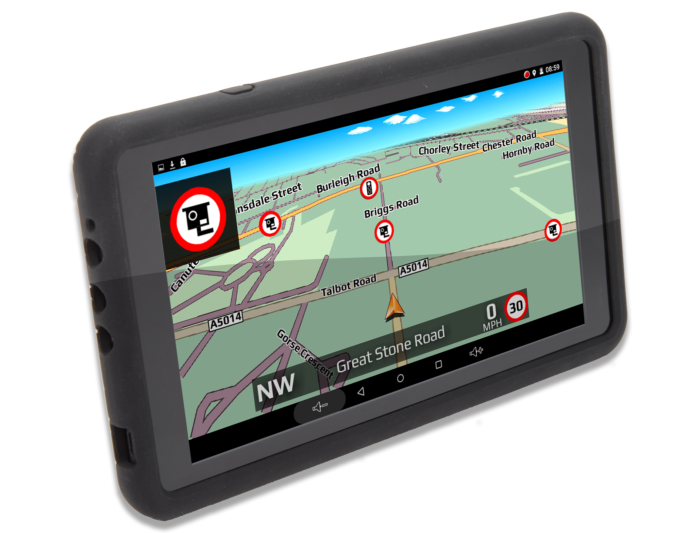 Protect your driving licence with FREE speed trap updates for life.
Motorhome & Caravan RV750 DVR TV comes with the latest version of the Aguri Speedshield speed trap database pre-installed. The Speedshield speed trap database is one of the most comprehensive around, providing advanced detection of all types of speed traps including Gatso, Truvelo, Yellow Vulture, HADECS3 Smart Motorway Cameras, SPECs average speed traps and Speed On Green speed safety cameras plus 1000's of locations where mobile speed traps and laser guns are frequently used. Speedshield provides extensive cover throughout Europe* and is completely free with no subscription charges and no download fees.