Overview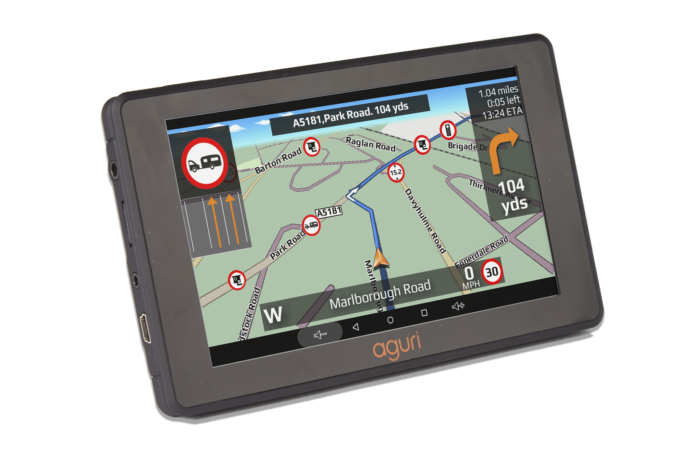 We won't lead you up the garden path.
The Aguri Motorhome & Caravan RV520 DVR sat nav has been developed using specialist software to create intelligent, trustworthy and reliable routes. Our specialist navigation software, only creates routes that are suitable for your motorhome or caravan. Simply enter the attributes of your vehicle and our specialist navigation software will route you avoiding low bridges, weight and width restrictions and many other hazards. Routing is further enhanced with Junction view and Lane view software, giving you clear, advanced warning of approaching junctions and the most appropriate lanes to take, ensuring you get to your destination safely and efficiently.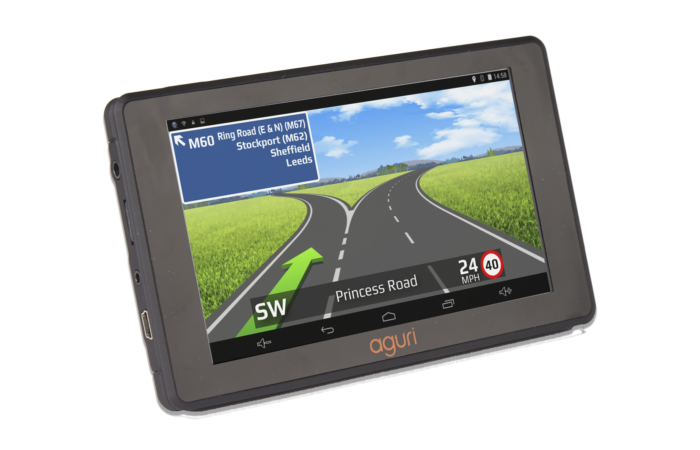 We're ready to go, straight out of the box.
Aguri Motorhome & Caravan RV520 DVR comes preloaded with your choice of UK & Ireland or Full European mapping, so you can use it straight out of the box. All Aguri satellite navigation systems come with Free map updates for life but when it's time to update your maps, there is no need to connect to a PC or Mac. Simply connect GT520 to the internet using it's built-in WiFi technology and you will receive all your map and software updates wirelessly and for free!
Total cover available includes:
UK, Ireland, France, Spain, Portugal, Italy, Austria, Switzerland, Belgium, Luxembourg, Netherlands, Germany, Denmark, Norway, Sweden, Finland, Poland, Estonia, Lithuania, Czech Republic, Latvia, Liechtenstein, Hungary, Romania, Slovakia, Slovenia, Serbia, Montenegro, Croatia, Turkey, Greece, Albania, Bosnia & Herzegovina, Bulgaria, F.Yugoslavia, Republic of Macedonia, Russia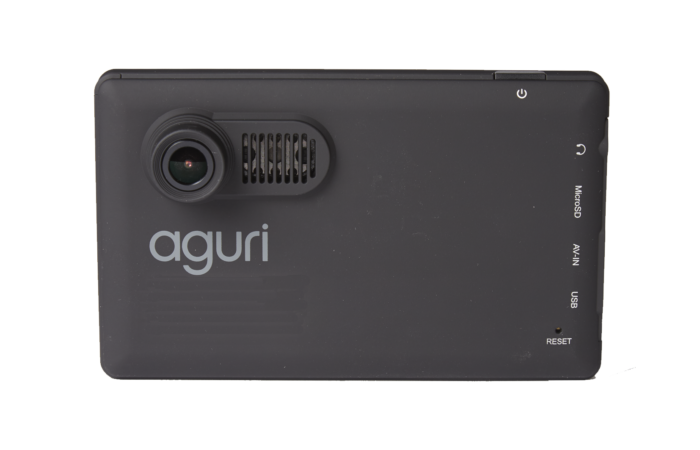 Built-in High Definition dash cam. Prove what really happened.
The Aguri Motorhome & Caravan RV520 DVR sat nav incorporates a built-in high-definition dash cam with a super wide angle 130 degree lens. Ever been in an accident that wasn't your fault? RV520 will continually record the road ahead and save all your video footage on to the 8GB Micro SD card included for safe keeping so you can prove what really happened.
The Aguri Motorhome & Caravan RV520 sat nav will monitor your every move, enabling you to pin-point the exact location of any accident or event and confirm the exact time and date of the offence. Instantly playback any footage at the scene on the unit's built-in 5" LCD or review the footage in more detail later on your PC, Mac or TV.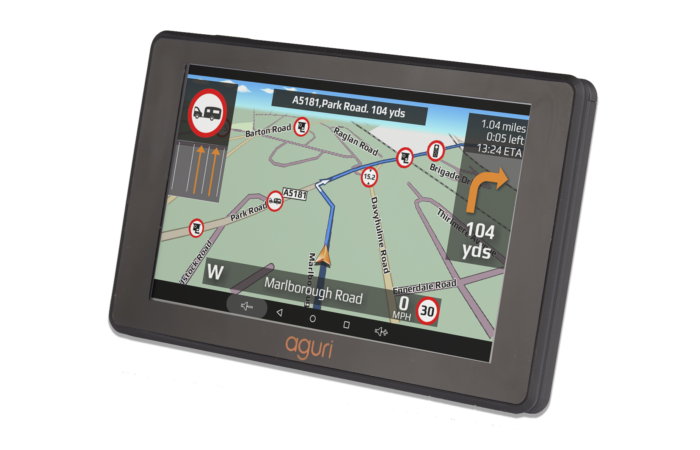 Your passport to a trouble free journey.
The Aguri Motorhome & Caravan RV520 DVR come preloaded with an extensive list of Motorhome and Caravan Specialist Points of interest. Over 30,000 caravan sites, campsites and motorhome stopover locations including The Caravan Club, Camping and Caravanning Club, Bordatlas, ACSI and Camperstop plus thousands more.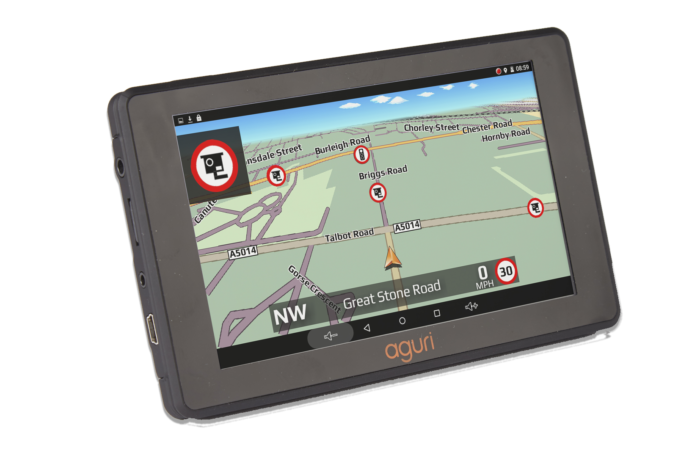 No more speeding tickets with Free speed trap updates for life.
The Aguri Motorhome & Caravan RV520 DVR sat nav comes with the latest version of our Speedshield speed trap database already installed and ready to use.
Our unique speed trap database is one of the most comprehensive around, providing advanced warning of all types of speed traps including Gatso, Truvelo, HADECS3 Smart Motorway Cameras and SPECs average speed traps, plus 1000's of locations where mobile speed traps and laser guns are commonly used.
Speedshield provides effective cover across Europe* and is completely free with no subscription charges and no download fees.
*Excluding Switzerland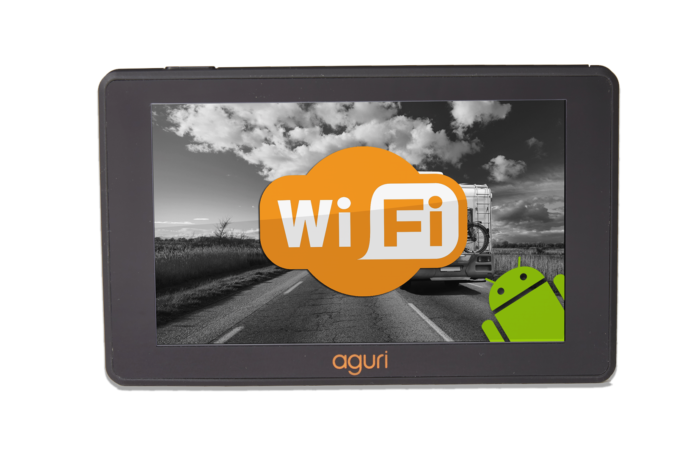 Free Live Digital Traffic.
The Aguri RV520 also comes with Live Digital Traffic services. Simply pair an Android Smart Phone or iPhone with your RV520 and receive up to the minute, live traffic information. Traffic on your route? Motorhome & Caravan will route around it, ensuring you get to your destination on time.
Please note that if used for 8hrs a day, 20 days a month, Live Digital Traffic services will use approximately 400MB of data when paired with your Smart Phone or iPhone.
Free Wireless Map Updates.
Aguri Motorhome & Caravan RV520 DVR LIVE comes preloaded with Full UK & European mapping as standard with Free map updates for life. Not only that, RV720 includes built-in Wi-Fi so all map and speed trap updates can be delivered to your device wirelessly without the need for a computer.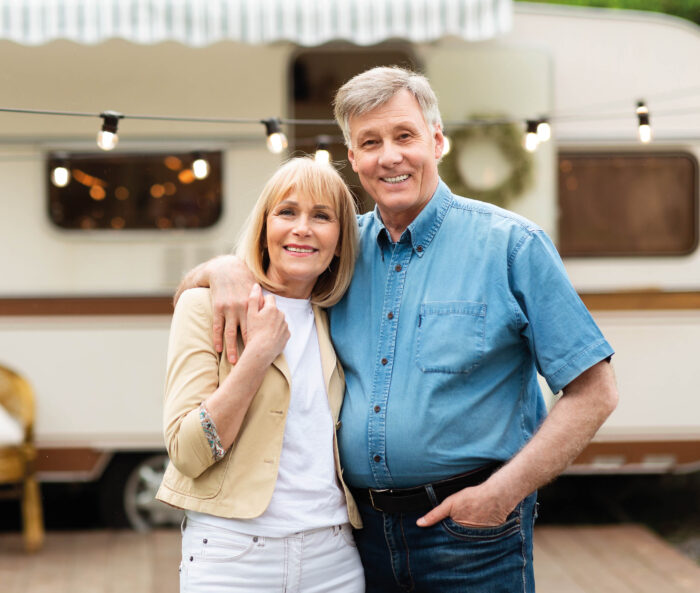 What our customers are saying…
"I like the idea of putting the vehicles dimensions into the sat nav, as I have a twin axle caravan. Some times roads do get very narrow and not really suitable for such vehicles but the sat nav worked every thing to perfection on our 2 month tour around Norfolk & Devon even down to the diversion we came across. I am very happy with the unit and Aguri technical department for their help when required!"
John Atkinson
"We have just returned from a 3500 mile, 7 week tour of France, Spain and Portugal. Our mentor gave us great comfort on our entire journey, always identifying the best way from A to B which given the 5 ton weight and 9 metre length, was so vital. As requested, It omitted toll charge motorways, mapped mind-blowing one way systems in Cities and towns and assisted in keeping us in check of speed limits every step of the way. It was singularly the most important contributor to allowing us to gain maximum enjoyment and relaxation in our holiday travels"
Allan Wadmore